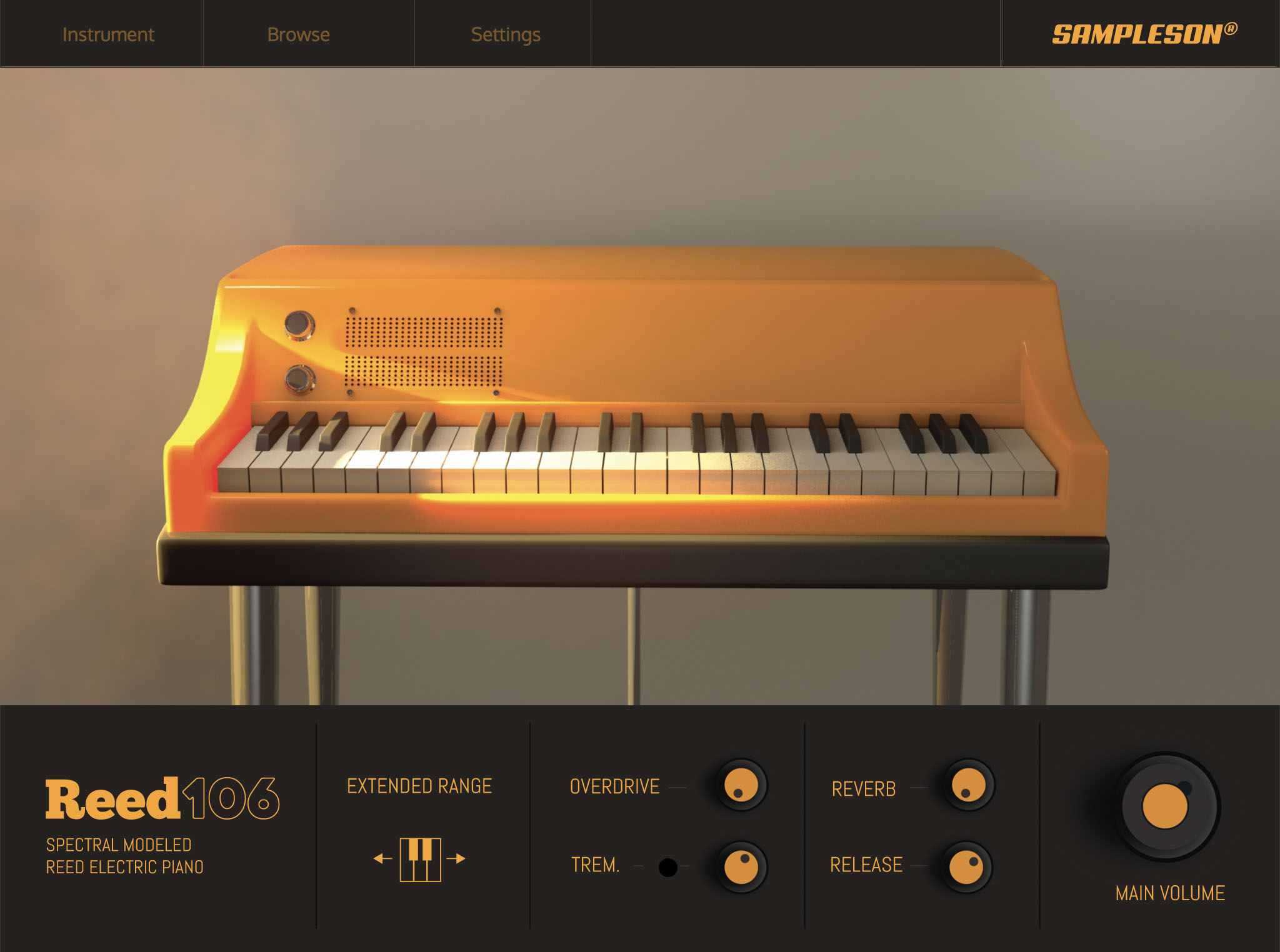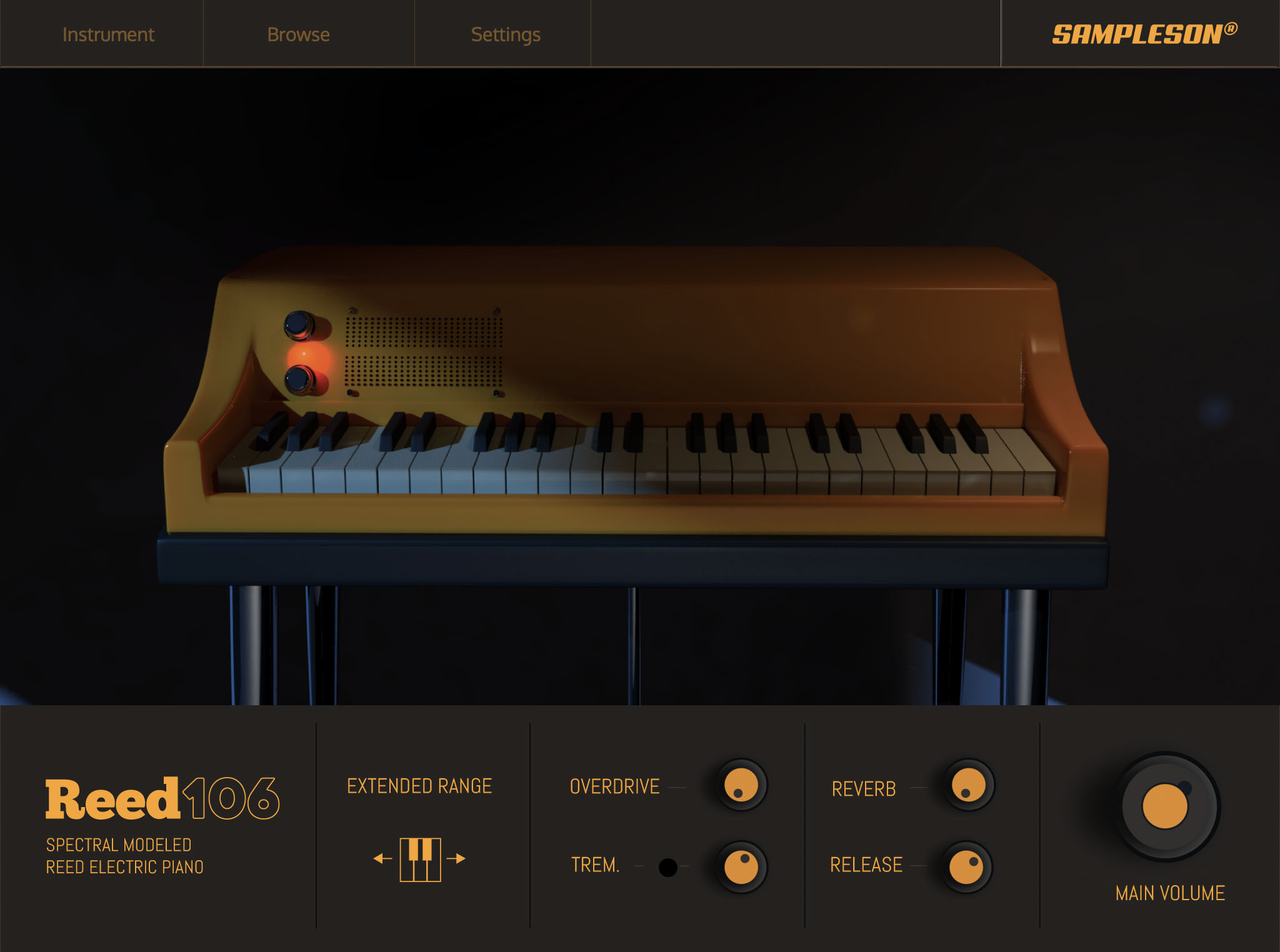 Reed106. The first ever-changing modeled Electric Piano
VST/AU Standalone Win & Mac.
Reed106 is the first modeled piano that is always changing. Every note, every day, every month. Reed106 creates small variations of itself every time you play it (reproducing temperature, humidity, power supply fluctuations in real life). This eliminates one of the most frustrating things of a VST: the boring effect that a virtual instrument generates over time.
Download now

$49

$29 (On Sale)
Only 45 MB, no library installation required.
LISTEN TO IT IN ACTION
Reed106 is pure and realistic. Because it's based on real samples and rebuilt by Spectral Modeling. Demos were recorded on Apple's Logic Pro with the factory reverb, and built-in FXs included in Reed106.
It's perfect as a raw sound source, ready to be enhanced with the built-in effect or any other 3rd party sound processor you like.
YOU'LL HAVE A NEW ELECTRIC PIANO EVERY DAY.
Every electric piano has a unique sound. Even if it's the same model, same manufacturer, and same year! This is why real pianos and electric pianos could never be emulated by software... until today! Reed106 introduces a proprietary Sampleson's software that turns static VST instruments into living ones.
INFINITE ROUND-ROBINS
Sampled instruments use to add round-robins (Round-robin sampling is a method of sample playback which allows you to play different sampled versions of the same sound to avoid the "machine-gun" effect). Reed106's Spectral Model is capable to create infinite natural variations for every note and velocity, something not possible with sampling methods.

DAYLIGHT BASED USER INTERFACE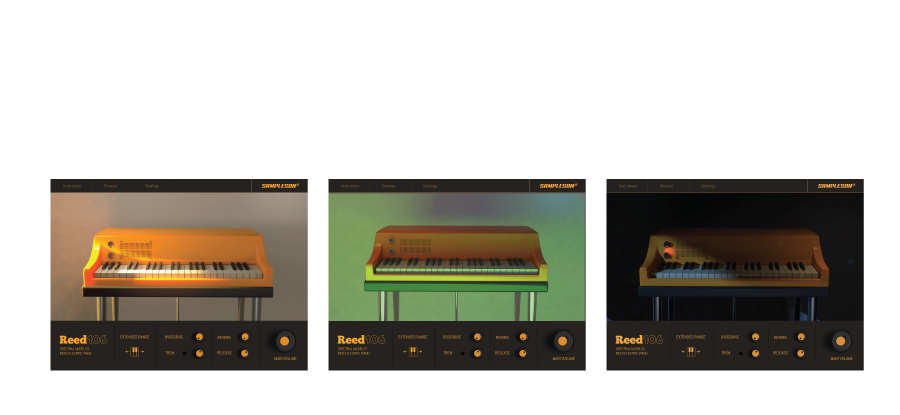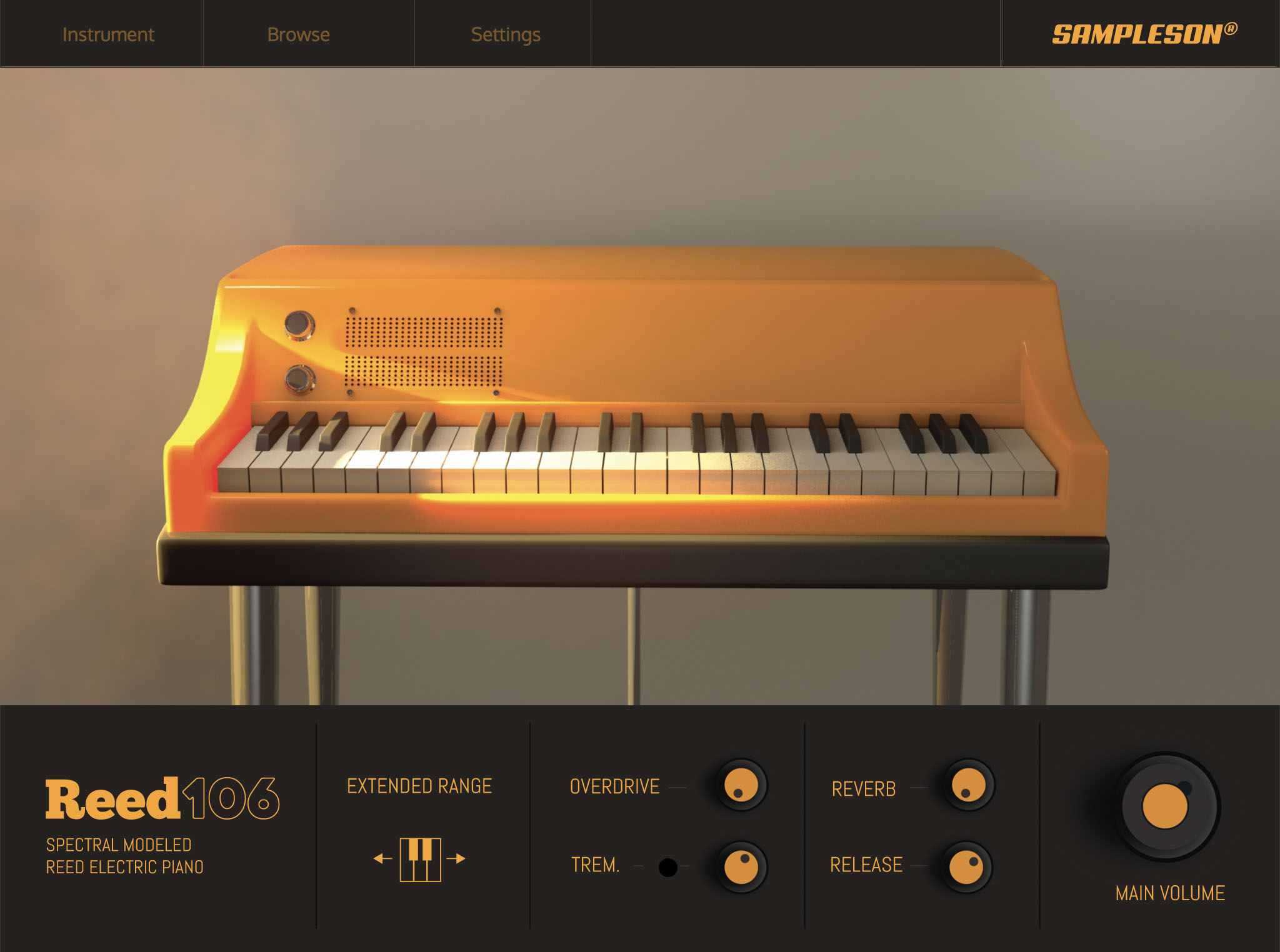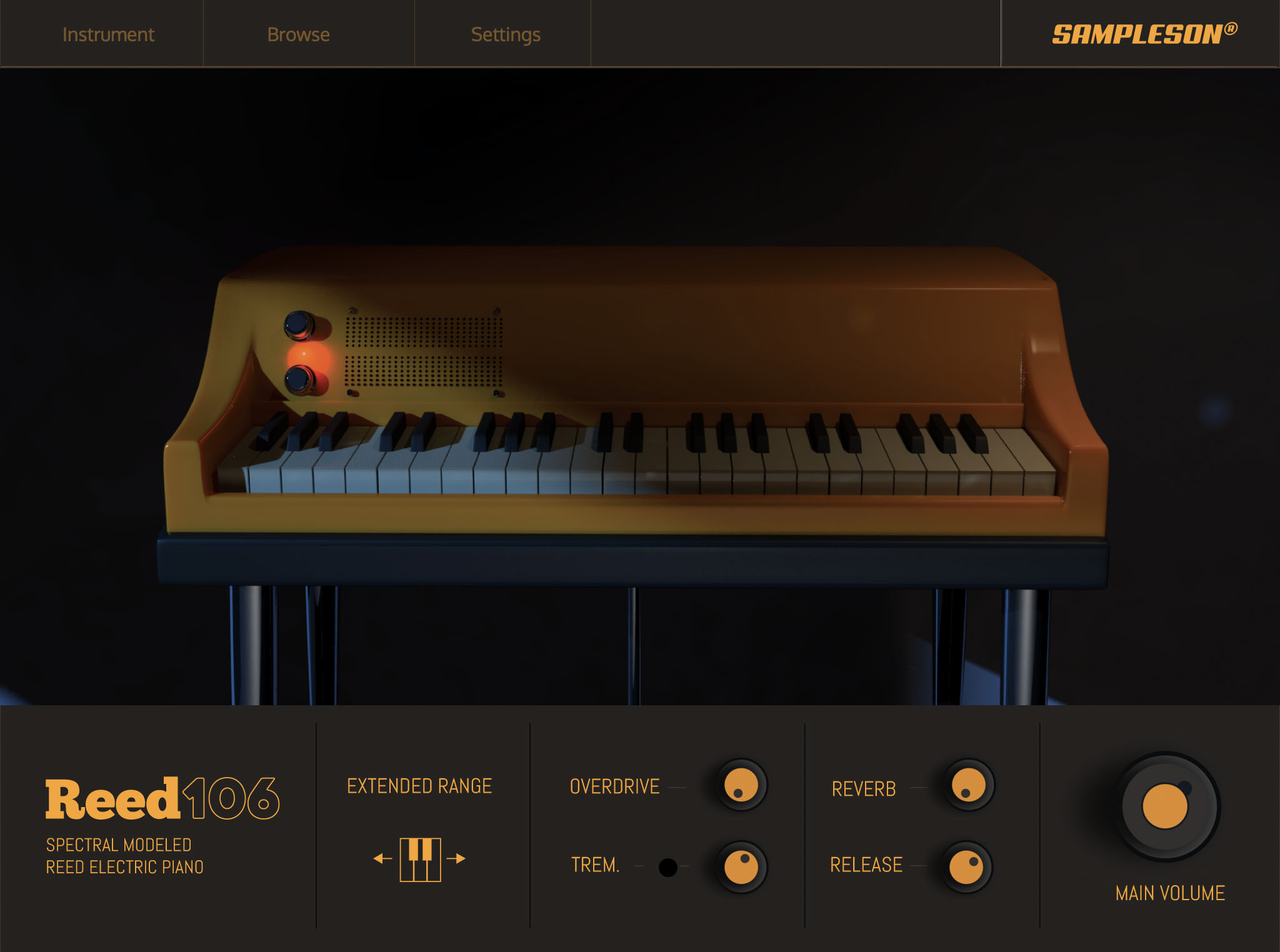 Product details
- Spectral modeled Reed-based Electric Piano.
- Extended range (64 keys).
- Only 45 MB.
- No velocity-switching.
- Reverb, Tremolo and Drive FX.
- Scalable HD interface.
- MacOS Catalina / Big Sur / Monterey Ready.
- No extra purchases are needed (like Kontakt, UVI, etc) or any other 3rd party player.
- Ready to be loaded into major DAWs (Cubase, Logic Pro, GarageBand, Cakewalk, Reaper, BitWig, Nuendo, FL Studio, etc).
- Win 64 bits VST/Standalone. Mac VST/AU/Standalone versions (No AAX version).

Download now

$49

$29 (On Sale)