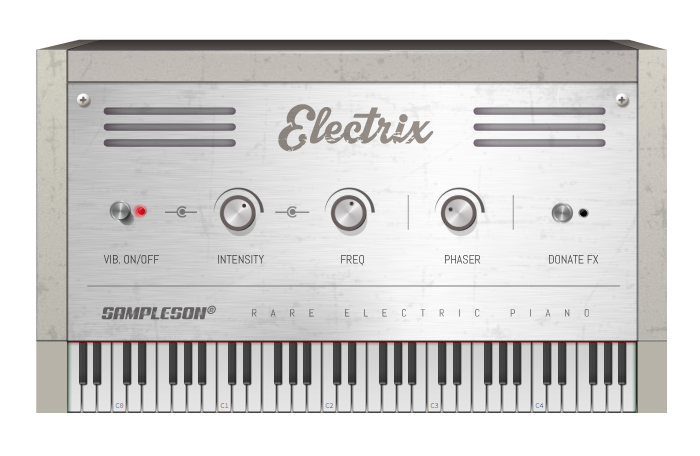 Electrix EP
Rare Electric Piano
The recreation of a rare suitcase model electric piano used by many famous rock bands in the early '70s
Between tines and reeds
A superb electric piano from the '70s. It uses reeds struck by hammers and electronically converts vibrations transmitted to a transistorized amplifier.
Sound can be described as a halfway between tines and reed, but with a vintage dirty touch.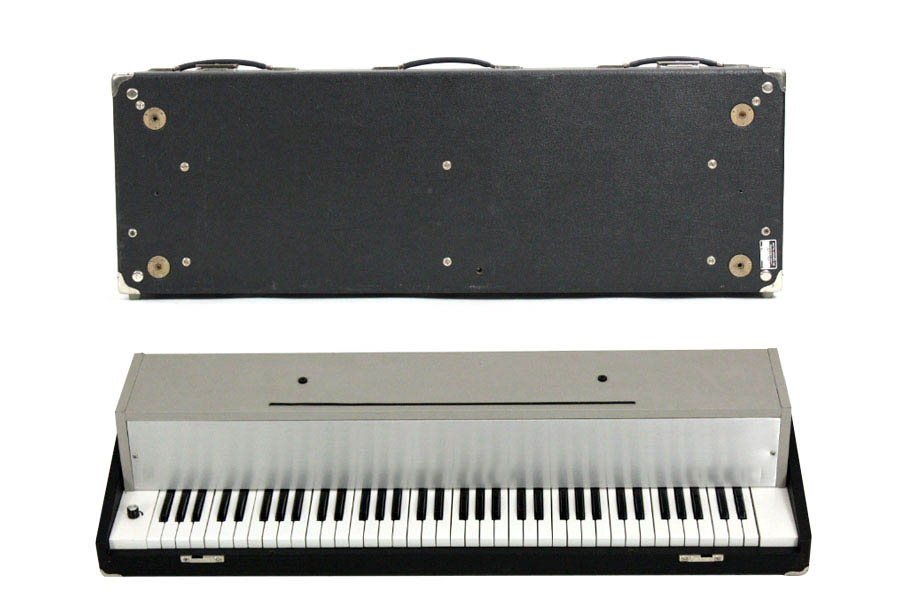 WHAT PEOPLE ARE SAYING ABOUT ELECTRIX
Bruce @ GearSlutz
I think it sounds fantastic.... immediately recommended it to my son who is always looking for good ePiano's. I suspect you'll be getting donations from folks, because people appreciate a job really well done!
See original post
Steve @ KVR
Well, I downloaded it for free, and within a minute of pulling it up, I was able to come up with the beginning of a new track--especially once I added a nice phaser and plate reverb. I'm going back to donate now. Anything that can help create a tune is worth a few bucks, at least.
See original post
Nicola @ BPB
Hello Tomislav, I now read your blog everyday: you have some fantastic resources, and this is one of them. Thank you for putting out this Electrix Plugin and thanks to Augusto for developing it :-)
See original post
Wade @ KVR
This is a very very very playable instrument. Really sounds good. Very playable, musical, and inspiring. I LOVE it. Thank you!!.
See original post
Lifewhyz @ KVR
Sampleson Electrix sounds AMAZING! Not to mention, it's FREE! Seriously, check out the samples above. Especially the Sampleson Electrix Zep. The upper-mids are so crisp. The lower mids were really juicy. The lows: thick, warm and inviting. And the high end... man, the high end is just heavenly. The transients had a nice smack to them and the overall sonic image is wide, yet direct.
See original post
Glyn @ CakeWalk
Decide to get it donate $10, I will know if this is a "fair" price when I have tried it out. Its only 11Mb, so not sample based and not an issue for installation location.
See original post
STUDIO-GRADE INSTRUMENT
Electrix is the result of more than 1200 hours of development and testing. Native 64bit and perfectly balanced to fit into any professional mix. Available for Mac and PC, VSTi, AU, and Standalone versions are included.
The '70s at your fingertips.
Electrix Piano is a sound modeled instrument and was made recreating every single detail from a legendary EP. Main sound, noises, releases, tines, resonance and effects has been carefully integrated into a serious dynamic range instrument.