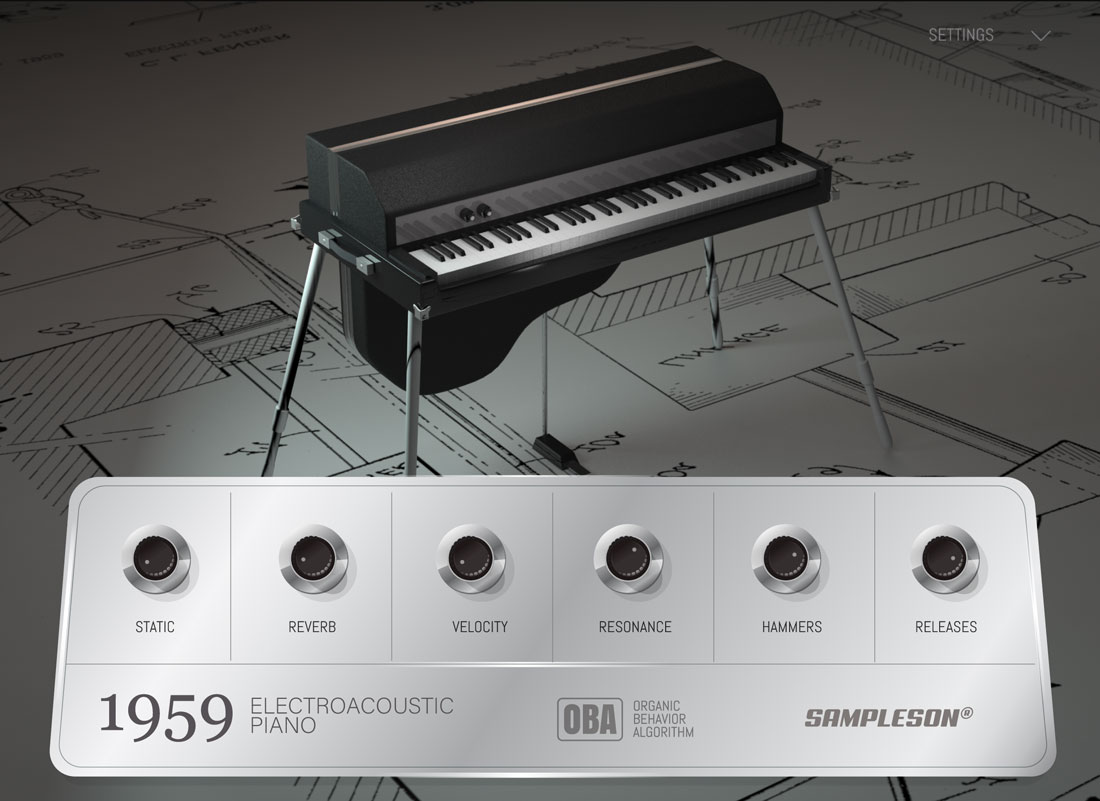 1959. Hidden ELECTRO-ACOUSTIC PIANO
VST/AU and Standalone. Win and Mac.
1959 by Sampleson is based on the Electro-Acoustic Piano patent (lifetime expired) registered in 1959. We brought it to life using Spectral Modeling. Sound can be described as CP80-like, but a bit more tuned due to the fewer number of strings.
Download now ($59)
1959 Audio Demos
1959 can be described as RAW. Despite the reverb included, 1959 is minded to be heavily processed with anything you want. It will melt perfectly with choruses, flangers, phasers, etc. Demos were recorded with and without effects (factory free FXs included in GarageBand).
The experience of recreating a forgotten Electro-Acoustic piano patent.
Does it sound like the original one? We don't know, because it has never been built. And we won't build it (by the moment :) But the experience of bringing to life an instrument that never existed was super-exciting. The resulting sound of this virtual instrument is warm, clean, and bright. The expressiveness of the piano action we emulated gives it a nice and wide range of timbres. From warm lows to metallic shines on higher velocities.
The original patent proposes an idea about string vibration direction that improves the pickup effectiveness. You can check the original patent here
Product details
- 88 notes electro-acoustic piano.
- Spectral modeled (no samples at all).
- Resonance amount.
- Hammer noise amount.
- Release sound amount.
- Static noise emulator.
- Only 35 MB.
- Scalable HD interface.
- MacOS Catalina / Big Sur / Monterey Ready.
- Easy to install.
- No extra purchases needed (like Kontakt, UVI, etc) or any other 3rd party player.
- Ready to be loaded into major DAWs (Cubase, Logic Pro, GarageBand, Cakewalk, Reaper, BitWig, Nuendo, FLstudio, etc)
- Win 64 bits and Mac VST/AU/Standalone versions included.
- About ~65MB installed.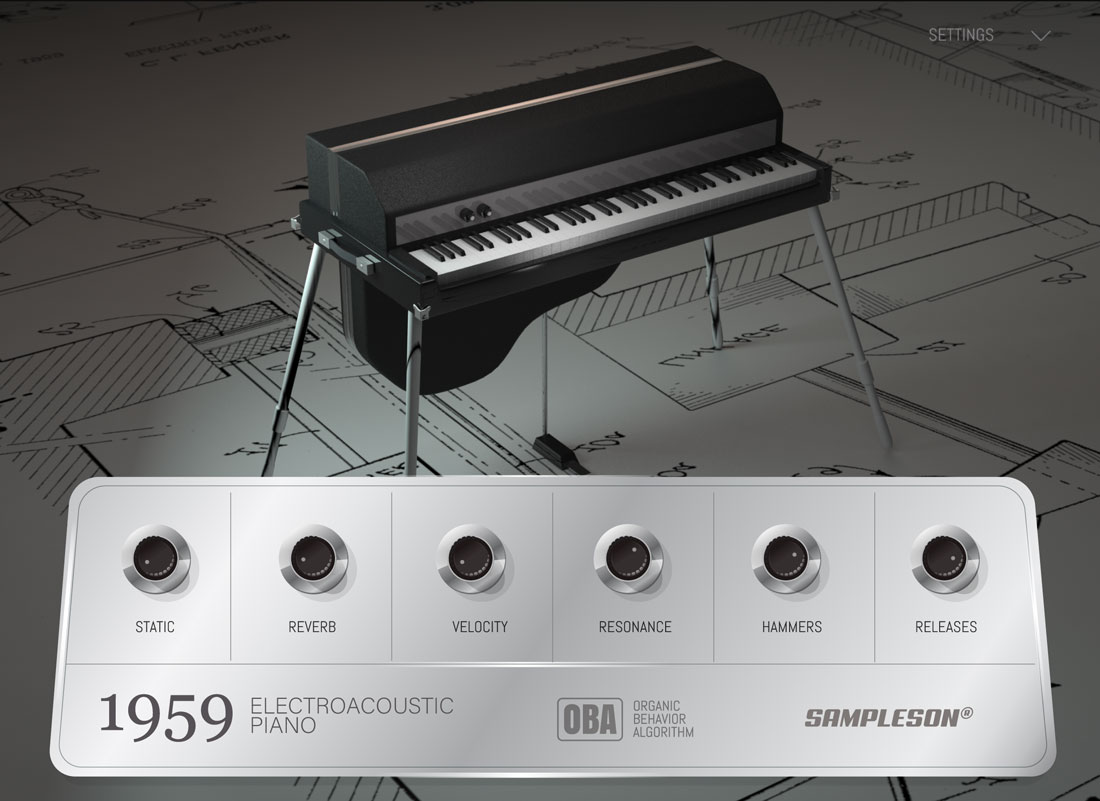 Download now ($59)