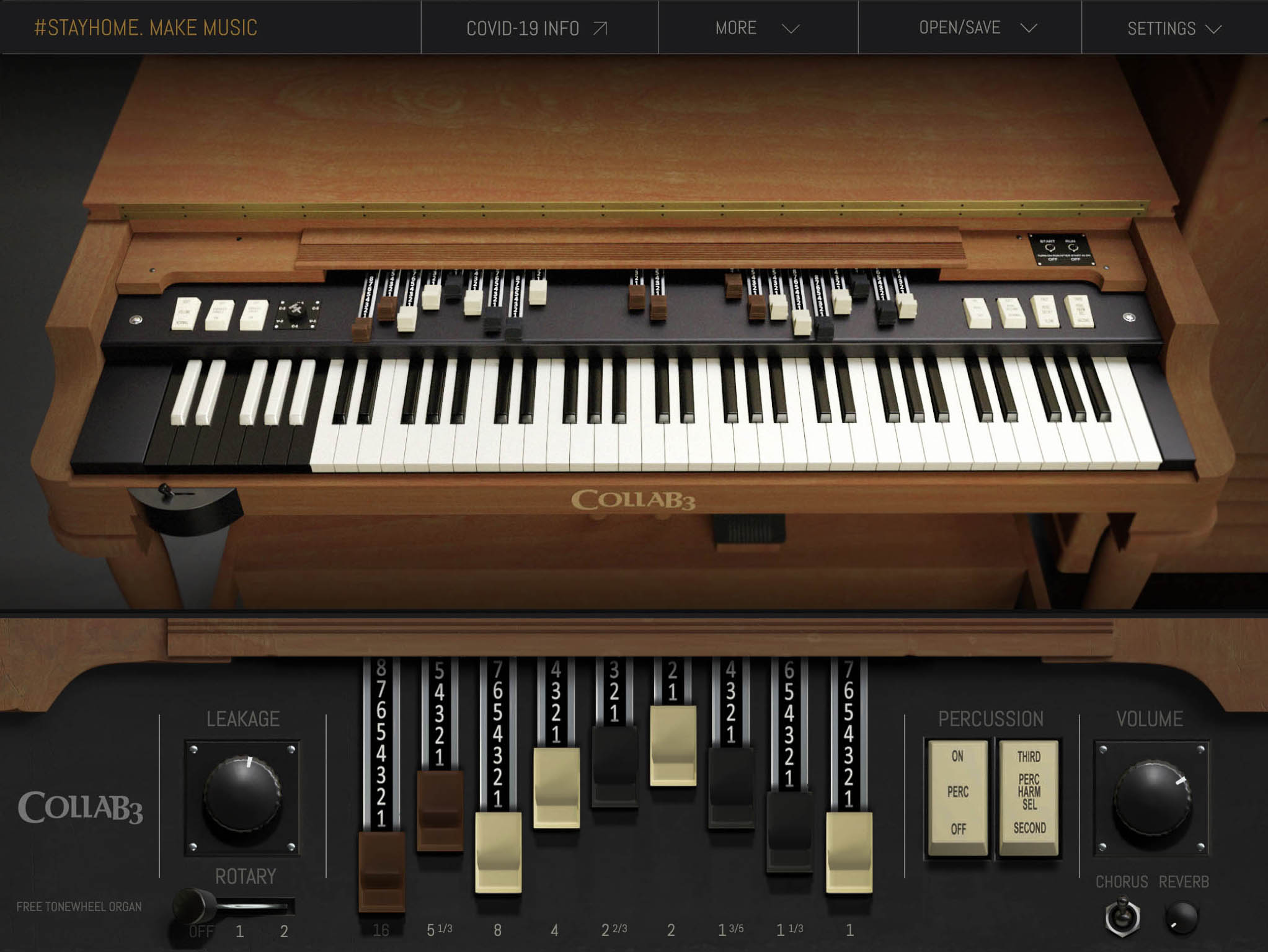 Free vintage B3 organ for homebound music makers.
VST/AU and Standalone. Win, Mac and Linux.
CollaB3 is a free vintage tonewheel organ emulation created to help musicians and creatives around the world stay home during the Covid-19 pandemic worldwide quarantine.
*We'll send you a download link.
COLLAB3 WAS A COLLABORATIVE PROJECT MADE FROM SCRATCH TO HELP MUSIC MAKERS AROUND THE WORLD
Sampleson teamed with Librewave, LalalandAudio and Studio427 Audio to create a studio-quality instrument. And it's free. And will be free forever.
CollaB3 features a detailed reproduction of noises, clicks, leakage, rotary speaker and tonewheel. Also chorus and reverb are included. Download now and enjoy!
4k scalable interface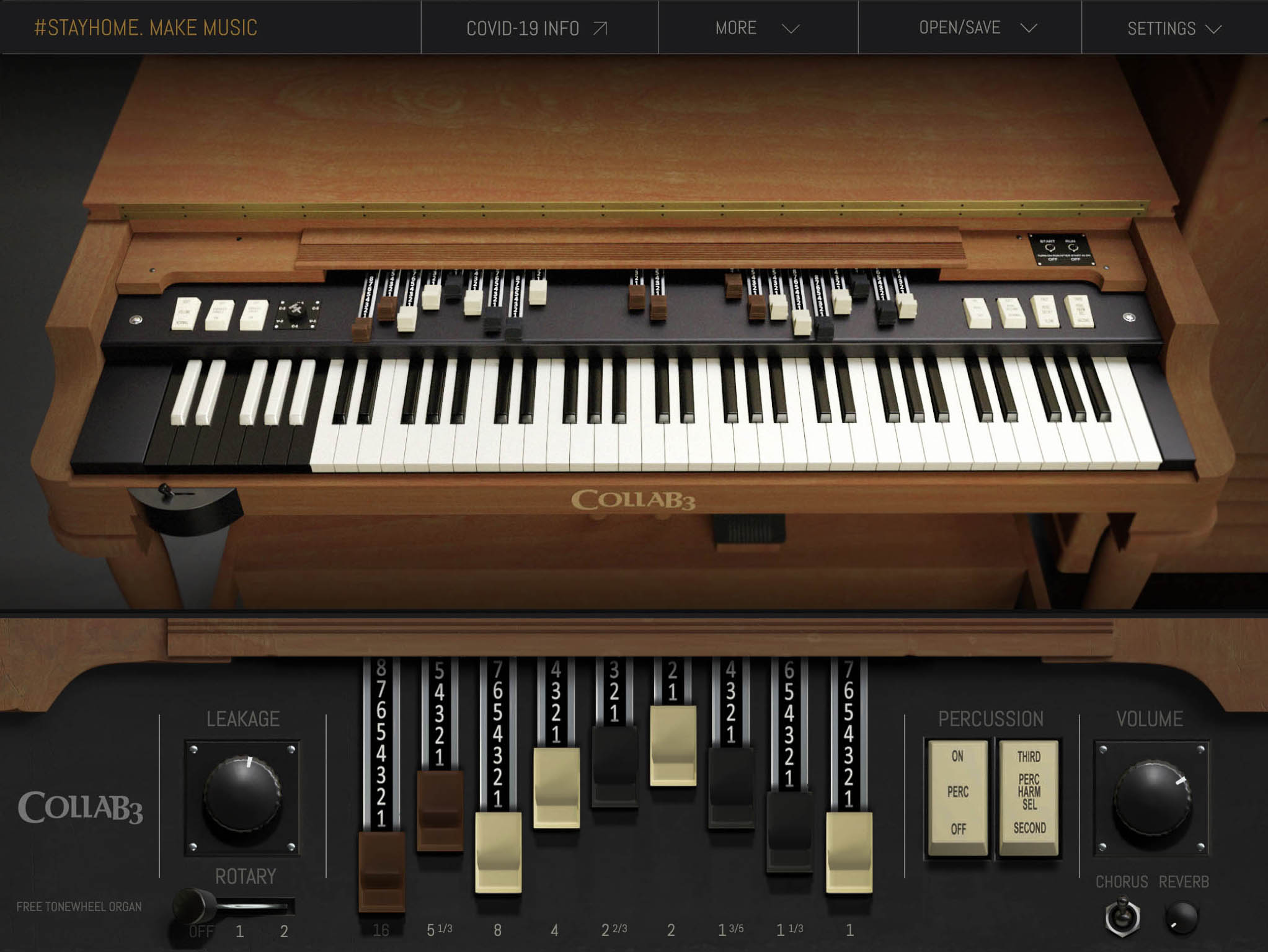 Product details
-Virtual Tonewheel Organ.
-Leakage emulation.
-Rotary speaker emulation.
-No velocity-switching.
-Chorus, Reverb and Percusion included.
-Scalable HD interface.
-MacOS Catalina/Big Sur/Monterey Ready.
-Easy install.
-No extra software needed (like Kontakt, UVI, etc) or any other 3rd. party player.
-Ready to be loaded into major DAWs (Cubase, Logic Pro, GarageBand, Cakewalk, Reaper, BitWig, Nuendo, FL Studio etc)
- MacOS Catalina / Big Sur / Monterey Ready.
-Win 64 bits and Mac VST/AU/Standalone versions included