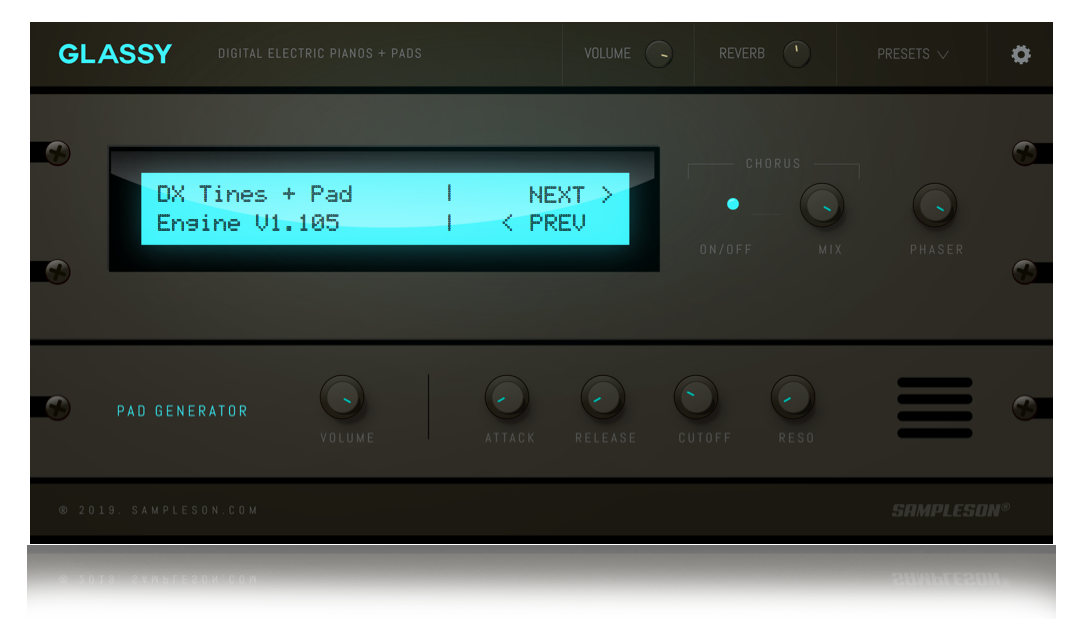 20 Digital Electric Pianos in one
Glassy is an EP module (+ pads) inspired by the lovely Digital Electric Piano sounds from the late '80s and '90s. Recreated by spectral modeling, offer 20 studio-quality Digital Pianos in only 35MB.
Glassy Audio Demos
There are no '90s without these sounds. And we brought them back in a studio-grade virtual instrument, using a different approach.
Most of the Digital Electric Pianos were made upon FM and additive-like synthesis. We used Spectral Modeling to recreate those unique timbres and to propose some new ones.
No FM, no Samples. An Additive approach
Glassy was built using Spectral Modeling. In some way, it's related to additive synthesis method. We used spectral models to recreate famous sounds and to introduce new ones. With a detailed control of the harmonics over the keyboard range.
Product details
- Digital Electric Piano +pads module.
- 20 Factory EP Sounds included.
- Chorus and Phaser FX.
- HD Scalable interface.
- Pad Generator w/filter.
- No extra purchases needed (like Kontakt, UVI, etc) or any other 3rd party player.
- Ready to be loaded into major DAWs (Cubase, Logic Pro, GarageBand, Cakewalk, Reaper, BitWig, Nuendo, FLstudio, etc).
- MacOS Catalina / Big Sur / Monterey Ready.
- Win 64 bits and Mac VST/AU/Standalone versions included.
- About ~35MB installed.
- No library installation required.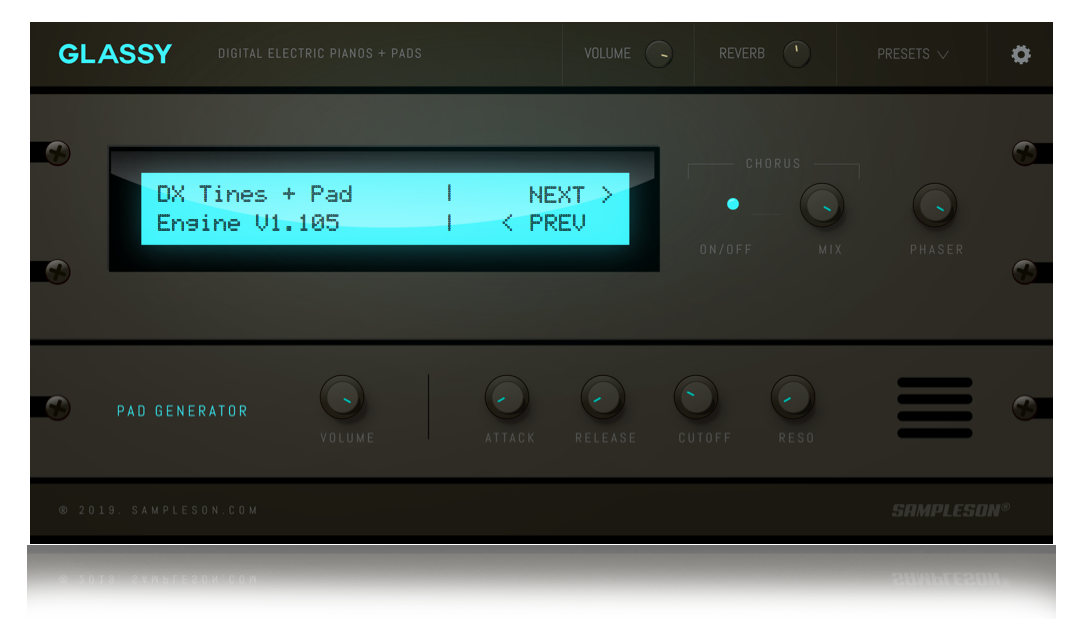 Download now ($29)