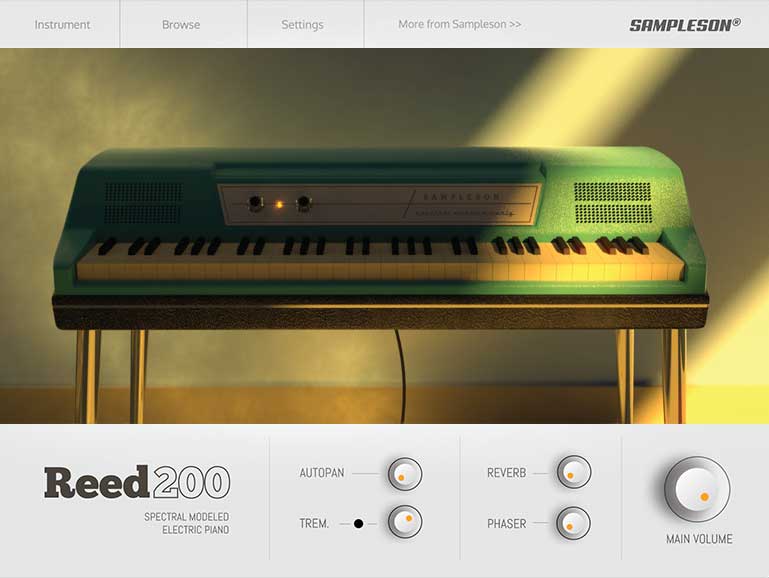 Reed200 V2. 45Mb Reed Electric Piano that sounds like 8Gb
Introducing the New Spectral Modeling Engine V2.0
Our acclaimed Spectral Modeled Reed EP has been updated to Version 2. Introduces Sampleson's New Spectral Engine. So real you won't believe it's modeled.
Spectral Modeled Reed-based EP
Reed200 V2 is clean and responsive, because it's timbre was made analyzing the real instrument model. Stacking up to 600 sine waves, we achieved a perfect and accurate timbre that reproduces the sound of a Reed-EP on the line output.
The new Version 2 introduces the engine we used on Reed106 with many improvements for realism and CPU eficiency.
WHAT'S NEW IN VERSION 2
Our main modeling engine was rebuilt, and now it allows us to do thing we had in mind for more than a year.
The result is a modeled instrument that is not distinguishable from a real one.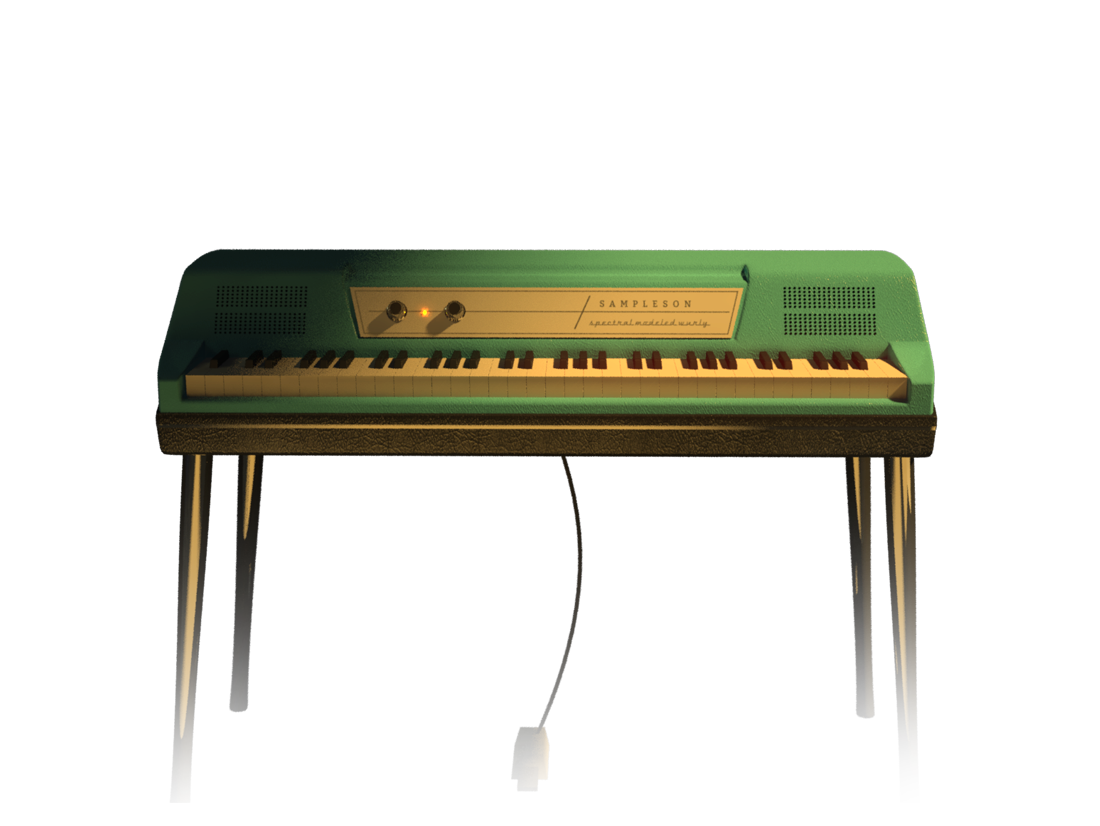 What exactly is Spectral modeling?
Every sound in nature can be decomposed into simple sine waves. From a bird tweet to a trumpet note. Spectral modeling is the process of analyzing and creating a sound by stacking simple sine waves.
According to Julius O. Smith (Standford) Spectral modeling provides a sound representation much closer to the perception of sound by the brain because your ear and brain are in fact spectral decoders.
You can read more about Spectral Modeling
here.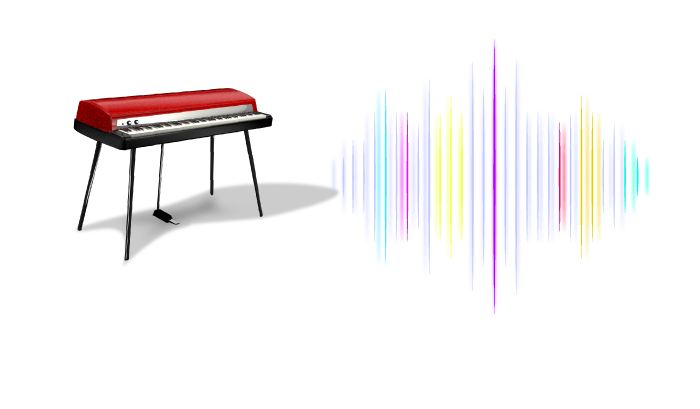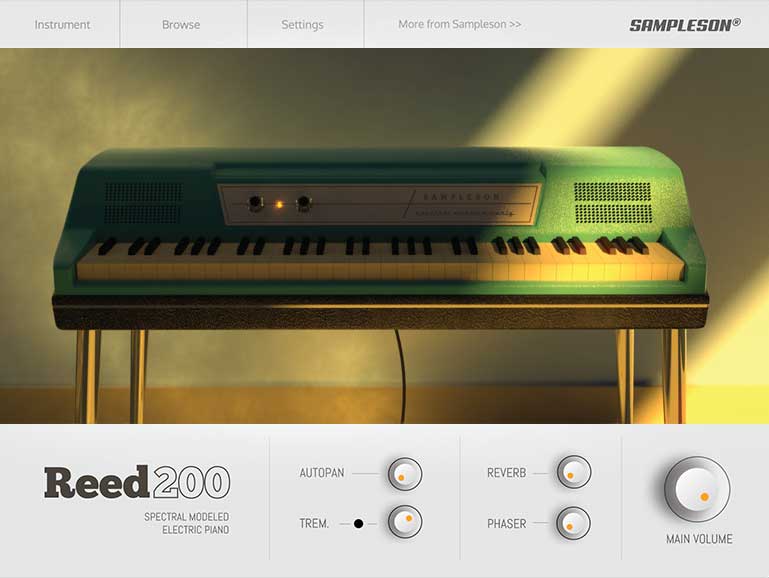 Product details
- Spectral modeled Reed-based Electric Piano.
- Extended range (64 keys).
- Only 45MB.
- No velocity-switching.
- Reverb, Tremolo, Autopan and Phaser FX.
- Scalable HD interface.
- MacOS Catalina / Big Sur / Monterey Ready.
- No extra purchases are needed (like Kontakt, UVI, etc) or any other 3rd party player.
- Ready to be loaded into major DAWs (Cubase, Logic Pro, GarageBand, Cakewalk, Reaper, BitWig, Nuendo, FL Studio, etc).
- Win 64 bits VST/Standalone. Mac VST/AU/Standalone versions (No AAX version)

Download Now ($69) The Challenge has ended!
Thanks to all the participants for trying this challenge. If you have won, enjoy your Reed200-V2.