INTRODUCING Model T
Spectral modeled Hohner Pianet T
A classic of the late 70's and 80's. We recreated the Hohner Pianet T by Spectral Modeling, offering the real sound and feel of the simplest electromechanical piano in the history in just 30MB.
Carefully crafted. Detailed recreation of every single mechanical noise and main timbre. No velocity swithching since is not sample-based. Available for Mac & Win, Standalone and Plug-in versions.
Model T sound demos
The Hohner Pianet T was one of the most affordable and common eletromechanical piano produced in the late 70's. Based on reeds, it generates a warm, bell-like but dark tone. Original Pianet T does not includes sustain pedal, due his simple mechanics and easily replaceable pieces. But we included the option to activate the sustain pedal on our modeled recreation.
Also we recreated mechanics sound, very present in every Pianet T sound. (Controlable individually on our instrument)
The Hohner Pianet T
Late in the 70's Hohner launched a simple yet powerful electromechanical piano. Manufactured betwen 1977 and 1982, the Pianet T was one of the simplest EPs in the history. Based on reeds, ands sticky pads, the Pianet T offers a "Wurly" like sound but with a much more present mechanical noises due the proximity of the mechanics to the keyboard itself.
The Pianet T does not offers a sustain pedal or volume/tone controls. Despite this his tone makes extremely effect-friendly as many of the vintage EPs
Try some chords by yourself.
What exactly is Spectral modeling?
Ever sound in nature can be split into simple sinewaves. From thunder to a trumpet. Spectral modeling is the technique to analyze and recreate sinewaves spectra to recreate the exact timbre and behavior of an instrument.
According to Julius O. Smith (Standford) Spectral modeling provides a sound representation much closer to the perception of sound by the brain because your ear and brain are in fact spectral decoders.
You can read more anout Spectral Modeling
here.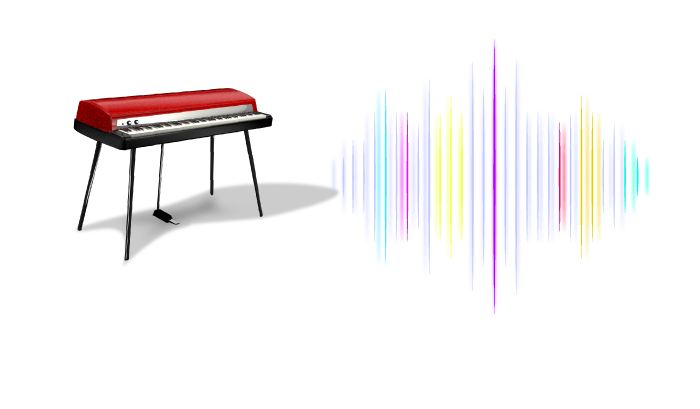 Product details
-Spectral modeled full range Hohner Pianet T
-Included Drive and Reverb FXs -Sustain activation option. -Releases, mechanical noises and velocity controls.
-No layer switching (Smooth velocity curve).
-No extra purchases needed (like Kontakt, UVI, etc) or any other 3rd. party player.
-Ready to be loaded into major DAWs (Cubase, Logic Pro, GarageBand, Cakewalk, Reaper, BitWig, Nuendo, FLstudio, etc)
-Win 32/64 bits and Mac VST/AU/Standalone versions included
-Just 30MB installed.
-No library installation required.
-No online activation required.